Photo Video Suite 2022 ESD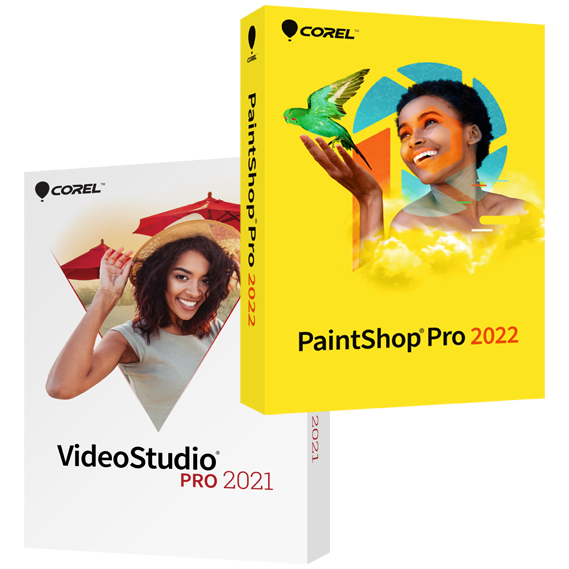 Manufacturer:

Corel

Product release date:

2021

Operating systems:

Windows

Sales channel:

ESD

Platform:

x86, x64

Language:

English

Product scope of delivery:

link, key

Delivery time:

1 business day

Partnumber:

ESDPVS2022ML
Specifications
PaintShop Pro 2022
System requirements
Windows 10 (version 1903 or higher recommended) with latest service pack (64-bit versions) *
For virtualization: Microsoft Windows Server 2012 R2, Windows Server 2016, Windows Server 2019.
Intel® Celeron G-Series or AMD® Phenom II and above (Intel® i5 or AMD® Ryzen Series or above recommended for AI functionality)
4 GB of RAM (8 GB recommended for AI support)
3 GB of free hard disk space (4 GB recommended)
Monitor resolution 1366 x 768 (1920 x 1080 @ 100 dpi recommended). Supports up to 250 dpi and displays the appropriate resolution.
Video adapter (with the latest driver) compatible with DirectX 10 or higher (for GPU acceleration, a DirectX 12 compatible discrete VGA card is recommended)
Internet Explorer 11 or higher, with the latest updates
A web connection is required to use network capabilities and watch video tutorials
Supported import formats
AI, BMP, CAL, CALS, CGM, CLP, CUR, CUT, DCX, DIB, EMF, EPS, GIF, HDP, IFF, IMG, J2C, J2K, JIF, JP2, JPC, JPE, JPEG, JPG, JPS, JPX, MAC, MPO, MRW, MSP, PBM, PCD **, PCT, PCX, PDF, PGM, PIC, PICT, PNG, PNS, PPM, PS, PSD, PSP (PSP image files), RAS, RAW, RIF , RLE, SCT, SVG, SVGZ, TGA, TIF, UFO, WBM, WBMP, WDP, WEBP, WMF, WPG ***
More than 800 RAW camera models are supported, including the following file extensions: 3FR, ARW, CR2, CRW, DCR, DNG, K25, KDC, NEF, NRW, ORF, PEF, RAF, RW2, SR2, SRF, X3F (Check out the full list of models)
Supported export formats
BMP, CAL, CALS, CLP, CUT, DCX, DIB, EMF, EPS, AI, PS, GIF, GIF, HDP, WDP, IFF, IMG, JP2, J2C, J2K, JPC, JPX, JPG, JIF, JPE, JPEG, MAC, MSP, PBM, PCX, PGM, PIC, PPM, PNG, PSD, PSP (PSP image files), RAS, RAW, RIF, RIFF, RLE, SCT, CT, JPS, PNS, TGA, TGA, TIF , TIFF, WBMP, WBM, WEBP, WMF
Brush formats
PaintShop Pro Brush (.pspbrush)
Adobe Photoshop (.abr)
Jasc (.jbr)
* Native 32-bit Windows is no longer supported. Please use earlier versions of PaintShop Pro to support 32-bit drivers.
** Supported on 32-bit PSP only.
*** WPG format (WordPerfect vector format only) is not supported in 64-bit version. WordPerfect bitmap format is supported in 64-bit version.
VideoStudio Pro 2021
System requirements
Operating system: Windows 10, Windows 8 and Windows 7 (64 bits only)
Processor: Core i3 or AMD A4 series for standard video. Intel Core i7 or AMD Athlon A10 for HD and UHD video
RAM: 4 GB or more (8+ GB highly recommended for HD and UHD videos)
Graphics card: Minimum monitor resolution: 1024 x 768, 512 MB minimum video memory recommended for hardware accelerated decoding
Sound Card: Windows Compatible Sound Card
Free space on hard disk: Minimum 6 GB for full installation
A web connection is required to install and register the product, and to install updates
Import formats
Video: AVCHD (1) (.M2T / .MTS), AVI, DV, DVR-MS, HDV (1), HEVC (2) (H.265), M2TS, M4V, MKV, MOD (1), MOV ( 3) (H.264), MPEG-1 / -2 / -4, TOD, UIS, UISX, WebM, WMV, XAVC S, 3GP, unencrypted DVD titles
360 ° video: conformal, single and double fisheye
Audio: AAC, AC3 (1), Aiff, AMR, AU, CDA, M4A, MOV, MP2, MP3, MP4, MPA, OGG, WAV, WMA
Image: CLP, CUR, DCX, EPS, FAX, GIF, ICO, IFF, IMG, J2K, JP2, JPC, JPG, MAC, MPO, MSP, PBM, PCT, PCX, PGM, PIC, PNG, PPM, PSD, PSPImage, PXR, RAS, TGA, TIF / TIFF, UFO, WBM, WBMP, WMF, Camera RAW
Export formats
Video: AVC, AVI, DV, HDV, HEVC (2) (H.265), M2T, MOV (3), MPEG-1 / -2 / -4, UIS, UISX, WebM, WMV, XAVC S, 3GP
Devices: Apple iPod / iPhone / iPad / TV, Android devices, Sony PSP / PS3 / PS4, Nintendo Wii, Microsoft Xbox compatible formats, DV, HDV
Disc: DVD, AVCHD, SD Card, Blu-ray ($)
Web: YouTube, Vimeo
Audio: M4A, OGG, WAV, WMA
Image: BMP, JPG
Assistive devices
DVD writer is required to create DVD and AVCHD discs
Blu-ray recording requires separate plug-in which can be purchased in-app
Supported languages
English, French, German, Italian, Dutch, Japanese, Traditional Chinese
AC3 audio is only supported on Windows 8 and 10 (this applies to AVCHD, HDV, DVD, Blu-ray, MOD and MPEG2 with AC3 audio)
HEVC (H.265) requires Windows 10 and PC hardware or graphics card with support for this standard and installed Microsoft HEVC video extension
Support for import and export of CineForm videos with alpha channel
Product specifications are subject to change without notice or obligation.
Distribution link: download